Our packaging solutions
Made-to-measure for reliable protection and safe transport – clever packaging solutions from Cellofoam
On the basis of our high-quality packaging foams, we produce creative, affordable and, above all, reliable transport or protective packaging. Our key goal is to ensure that your product arrives safely and well protected at its destination.
Together with you, we develop and design the ideal and custom-tailored packaging solution for your product, for instance a clever slip-in system or a precision-cut 3D foam insert.
Our state-of-the-art milling machine and water-jet 3D cutting equipment are perfect for producing precut parts and inserts with cut-outs and custom-designed contours entirely according to your wishes – at a truly affordable price.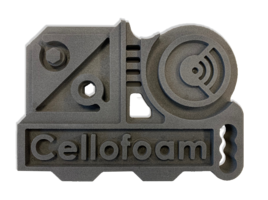 Our strengths
Customized design
High-quality protective and transport packaging
Cost-effective production of small and large series
Reliable protection of delicate objects against damage and breakage due to blows, shocks or vibration.
Fully recyclable PE foam
Antistatic packaging foams for sensitive electronic equipment
Our packaging foams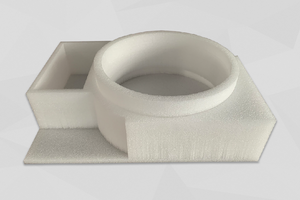 Cello® PE-04
Polyethylene-based soft foam with closed-cell,
non-crosslinked structure. The outstanding firmness of the PE foam ensures reliable protection of sensitive items against impact, breakage, shocks and blows.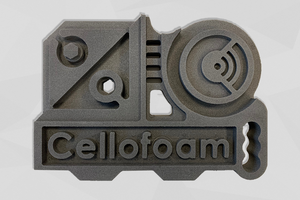 Cello® D 2500
Polyethylene-based foam with closed-cell, cross-linked structure.